Back to Publications

Lance Long: Happiness is a Mountain Range to Hike DOWNLOAD PDF
April 2, 2021
By Michael Oeser

Southern University Law Center
Lance Long: Happiness is a Mountain Range to Hike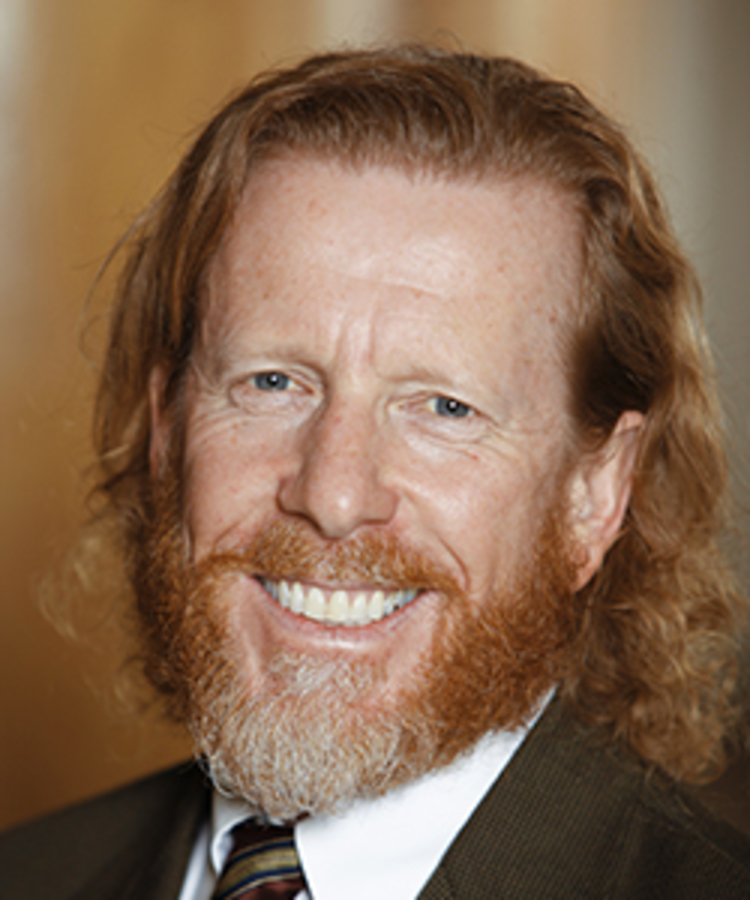 Professor Lance N. Long exudes positivity, even framed in a Zoom window for an online interview. He seems to have mastered the very useful skill of how to take joy from life and share it with others.
Long, a professor at Stetson University College of Law, enjoys sports, the outdoors, and music. "Those are my passions." Those passions started in Idaho's Sawtooth Mountains where he spent a good part of his childhood surrounded by forests of pine, fir, aspen, and spruce.
"Memories of living out West and being out West started my love of the mountains and the outdoors," says Long. Long, his parents, and six siblings spent two years living in a two-story log cabin with no electricity. "In the winter we had to take the snowmobile three miles to get to a plowed road," Long says laughing. "We used a fireplace for heat. We cut wood all summer to stock up to last the whole winter." Snow drifts of eight to ten feet were not uncommon.
The area was remote, to say the least. Bears visited the homestead regularly. Long remembers the time "a bear tore the door down and got into our food as we watched from upstairs." He also recalls a time when his family heard about an abandoned mining town and decided to go see it. The five hour hike paid off. "We got there and there was literally this ghost town there. All the buildings are up. People's clothes are still hanging in closets. We found old rusted out guns and traps. Men's and women's boots. It was amazing."
The summers were filled with hiking, fishing, swimming, camping, and soaking in hot springs. The winters were filled with skiing, sledding, snow forts, and soaking in hot springs. "I loved wandering the creeks and mountains," said Long, adding he regularly walked five miles or more from home. "It was fun. It was a wonderful existence."
Long learned many outdoor skills living in Idaho, but the biggest thing he learned was where happiness comes from. "I was never as happy as when I was in the wild and dirt poor…. I realized that my happiness was completely separate from my amount of income."
Long is also an accomplished athlete. He was captain when his high school won the track conference championship his senior year. "I won the mile and 880, and set school records in both, and I had bronchitis at the time." He also played basketball and football. "I really enjoy the competition and the camaraderie." Today, Long enjoys hiking, mountain biking, skiing, surfing, and snowboarding. And while he still loves football and basketball, he has given up contact sports at this point.
Long also got his first taste of music performance in high school, where he played trumpet and French horn. The school band director, Ms. Welch, personally asked him to join the band. She sweetened the pot by saying he could pick any instrument he wanted and she would give him individual lessons. Long accepted and reflects that Ms. Welch "literally gave me something that has so blessed my life and the lives of my children. I just can't imagine my life without her." Long has passed his love of music to his five children, who all play instruments. He and his wife of 35 years, Amy, have made playing and singing together a family tradition.
Long says his love of education blossomed in college. He went to Brigham Young University for college where he majored in economics with a minor in Italian. Along the way, he spent two years abroad in Italy. "That was amaaaazing. Loved it." Outside of class, Long played intramural basketball, softball, flag football, and [wait for it] was a member of a new wave/punk rock band in the early 80s. "We called ourselves The Boys. I played guitar and bass, and did vocals. We packed a small venue on a regular basis." Long's favorite artists at the time included Depeche Mode, The Clash, and The Smiths.
Long left the punk scene shortly after starting law school, also at BYU. His favorite subjects were Philosophy of Law and Juris-prudence, which he learned from Doug Parker and Cole Durham, respectively. But Long reflects, "the best thing about law school was meeting and marrying my wife Amy."
Before entering academia, Long practiced law for 12 years at the Orange County, California office of Morrison & Forester and two other firms. Highlights from that time include suing Mr. Potato Head for false advertising, reviewing contracts for the bands Jane's Addiction and Nine Inch Nails, and uncovering a forged document that changed the outcome of a big case.
Sometime around the 12 year mark, Long got some interesting news. "One day I heard about an opening for a legal writing professor from an associate, and I remembered that I always wanted to be a college professor, so I applied, and got the job."
Now tenured, Long has been teaching legal writing for more than 20 years. The rise of legal writing as a profession has been a pleasure for him to watch; he definitely sees himself as a beneficiary of early trailblazers and feels honored to be counted among its members. He says that "the best advice I got that has helped me the most was 'Always assume the best intentions of your students.'"
Among his favorite memories is when a student tattooed his advice on her arm. "I tell students to 'write the wave.' Like riding a wave in surfing….It means to carry the reader through your piece with things like topic sentences and transitions. One day this student told me she got a tattoo of a wave on her forearm because of that advice."
Long says the pandemic has definitely changed teaching. "I have been lucky during the pandemic in that I have not been very negatively affected. I have learned to adapt, but I have also learned how much I enjoy being with my wife full time."
To get in touch with Lance, you can email him at: lalong@law.stetson.edu.