Back to Publications

LWI Lives

- December 2021
Sylvia Lett: Fighting the Good Fight DOWNLOAD PDF
December 1, 2021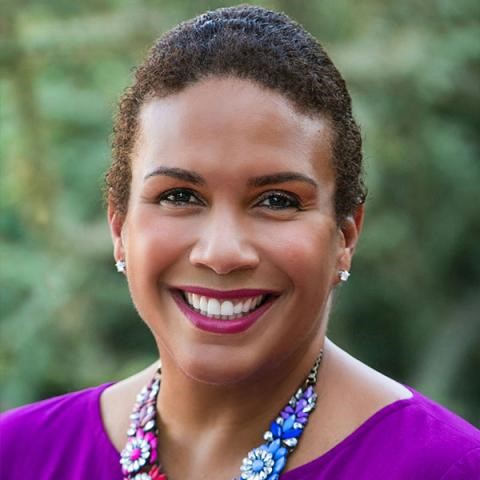 By Adam Eckart
Harvard College. New York City. The Ninth Circuit. Tucson. Death Row. The United States Supreme Court. The ACLU. Sylvia Lett's career has touched each of these places and things. When asked how she does it all, she simply stated that she has to "keep fighting the good fight."
Sylvia's story starts in upstate New York, where she grew up as the only child of an only child. Her parents separated by the time she was two and her father died in a tragic accident when she was eight, so Sylvia was raised largely by her maternal grandparents: her grandfather, a machinist in a meat packing plant, and her grandmother, a secretary for a state senator in Albany. Because of their hard-working blue collar background and their propensity to save, Sylvia was able to attend a good high school, although only a handful of students from the graduating class of approximately 400 were students of color.
Sylvia describes herself in those years as being a jack of all trades, master of none—but since Sylvia's next stop was Harvard College, we can assume Sylvia is just being humble.
While Harvard was an amazing opportunity that was filled with wonderful experiences and opportunities, Sylvia, the first in her family to go away to college, experienced what many first generation students experience; she lacked the skills and resources necessary to talk to professors, take ad-vantage of opportunities, and avoid feeling lost. In fact, those challenges Sylvia experienced at Harvard are many of the reasons Sylvia loves teaching now. She can be that person to help pull a student back to safety—or at least throw the life preserver out.
Despite the challenges, Harvard fostered many passions that would resurface in one way or another later in Sylvia's career: she tutored at a medium security prison, studied psychology and anthropology, and became interested in the law and social justice. And on a personal level, Harvard was transformative: in her junior year, Sylvia met her future husband, Alejandro.
Despite her success at Harvard and her interest in the law, Sylvia had some fears: after all, she didn't know many lawyers. Sylvia decided to accept a job as a paralegal to see if the profession was for her, and after that year, she knew that she could do the work. While she didn't love the bankruptcy work that she completed as a paralegal that year, she thought that the law presented an opportunity for a good career path, for stability and security. Maybe she was channeling her grand-parents and their propensity to save.
Sylvia decided to attend NYU Law, where her experiences were overwhelmingly positive: participating in a civil litigation clinic, serving on Law Review, and summering at Anderson Kill. In addition to her good experiences, her timing was good too, as she graduated in the heyday of big firm hiring. After graduation, Sylvia went on to practice at Anderson Kill, mostly working on large insurance litigation matters, and doing lots of document review and depositions. While Sylvia loved living in New York, she hadn't yet found her passion, and her personal life began pulling her away.
Sylvia and Alejandro had stayed together throughout the moves and new jobs, and now Alejandro was working and living in Arizona. Sylvia decided to move to Phoenix and try something new. First, Sylvia served as a clerk to the Honor-able Susan Ehrlich, a judge on the Arizona State Court of Appeals, who Sylvia credits as being the person who taught her most about legal writing. Sylvia and Judge Ehrlich would sit side-by-side and the Judge would perform a "live editing" critique of Sylvia's work. Next, Sylvia worked at a mid-sized civil litigation firm in Phoenix, where she just couldn't get excited about construction litigation. And finally, Sylvia took a sabbatical from the firm and clerked for the newly-appointed Honorable Barry Silverman on the Ninth Circuit. Sylvia loved being back in a clerkship and even considered becoming a career clerk.
But personal changes were afoot. Sylvia and Alejandro got married, rescued their first golden retriever, and began considering a permanent move to Tucson, Alejandro's hometown and a city Sylvia had grown to love. The Office of the Federal Public Defender for the District of Arizona was hiring an attorney in the Capital Habeas Unit and while Sylvia had little experience with habeas work, she thought that the work sounded fascinating. It stirred something that she hadn't really thought about before and brought her full circle to the tutoring that she had done in prisons while at Harvard.
Sylvia spent the next twelve years in the Capital Habeas Unit, where she found one of her passions in law. She absolutely loved the work—including her ability to fight the good fight. With each case handed over to her, Sylvia was allowed to run with it: hire an investigator, bring in a range of experts, and investigate the case from the ground up. And harkening back to her days at Harvard, the work allowed Sylvia to talk with people, understand their stories, and help in ways that felt gratifying. One of Sylvia's cases even made it to the U.S. Supreme Court, where former U.S. Solicitor General Donald Verrilli presented arguments on behalf of Sylvia's client.
The nature of the work was challenging, no doubt: Sylvia had to create rapport with clients who were hesitant of lawyers, navigate through medical records and histories of client childhood abuse and trauma, and comfort clients sentenced to death row. While the work was gratifying in so many ways, some of the "wins" still seemed like losses since life in prison was the "win." And while there were successes, Sylvia did witness some executions and many of Sylvia's former clients are still on death row.
Despite the love for her work, the work was emotionally and physically draining. And Sylvia had a new job at home: mom to Esme (now 17) and Allegra (now 15). Although Sylvia was able to adjust her schedule in the Capital Habeas Unit to work just three days a week, her case load didn't change and her demands remained significant.
Around the same time, Sylvia was looking to improve herself, including with respect to her skills as a public speaker. Despite her work for years as an attorney, she thought that serving as an adjunct legal writing professor might improve her public speaking, and when the opportunity arose at the University of Arizona, Sylvia took it.
Like her experiences clerking and with the Capital Habeas Unit, Sylvia loved the work. She loved the "aha" moments of students and took pride in teaching the students in a way that she wished she would have been taught. When Susie Salmon became head of the legal writing department and convinced the school to move away from the adjunct model, Sylva left the Capital Habeas Unit for academia—first at half time, and before she knew it, at full time.
Sylvia loves the classroom, her students, and her work in the law school. In addition, she enjoys the flexibility that she has with her family, allowing her to attend gigs played by the band that includes her husband and daughters, travel to places like Hawaii, and spend time reading. Sylvia has loved this family time, watching her daughters grow, develop, and conquer fears—even if she's not quite sure where the years have gone.
To be sure, however, this is not a period of slowing for Sylvia. She keeps her connection to her habeas work (with the Supreme Court hearing one of her cases this month); teaches criminal procedure in addition to her legal writing duties; co-teaches a law and humanities class; and developed a short story club for students, faculty and staff. In addition, Sylvia has developed and taught several online classes including Legal English for Global Students, Introduction to U.S. Law, and a version of that class for a special three-module course known as the "Foreign Diplomat Training Program" (for which Sylvia gets to travel to Mexico City to see students "graduate"). Sylvia also stays active in her community, serving as a Court Appointed Special Advocate for children in the foster care system, on the Board of the ACLU of Arizona, on the ACLU Legal Panel, and on the Community Advisory Board for the local NPR radio station and PBS public television station.
Anyone who has met Sylvia also knows that she is a wonderful person too: nice, happy to help, and a good colleague. She has accomplished more than many of us ever will and her work has quite literally changed (and saved) lives. Today she's teaching a future generation to similarly make their mark on the world, to learn necessary skills and doctrine related to the law, and to keep fighting the good fight.
To get in touch with Sylvia, you can email her at slett@arizona.edu