David R. Cleveland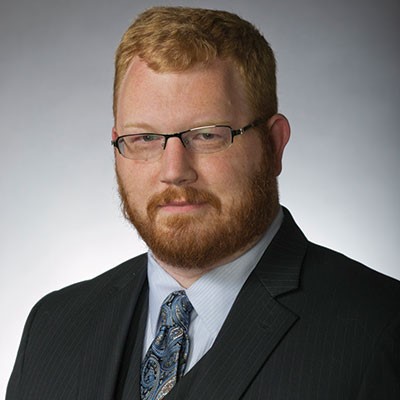 We are delighted to announce David R. Cleveland as the 2020 recipient of the Courage Award. David is

the Dean and a Professor of Law at Valparaiso University Law School in Valparaiso, Indiana.
By any measure, Dean Cleveland has exhibited the courage this award is meant to honor. He has shown great courage as the dean at Valparaiso Law School as it faced severe and ultimately insurmountable financial difficulties. As dean, he consistently advocated for legal writing at Valparaiso and always put students' interests first. We agree wholeheartedly with the nominators that his valiant and selfless work on behalf of Valparaiso and its students represents "courage in action."
Not only has he served as a role model for his courage in action, but Dean Cleveland has also published impassioned scholarship on court reform and appellate justice. This work qualifies as "civil courage" as described in the Call for Nominations. He is thus an authoritative, respected, and dedicated voice for our community. We could not be more proud.
The LWI Board is grateful for the work of the LWI Awards Committee in identifying nominees and making recommendations to the Board. The Committee includes Co-chairs Greg Johnson and Brenda Gibson, and members Andrew Carter, Lindsey Gustafson, Margaret Hannon, Dana Hill, Mary Nagel, and Suzanne Rowe.